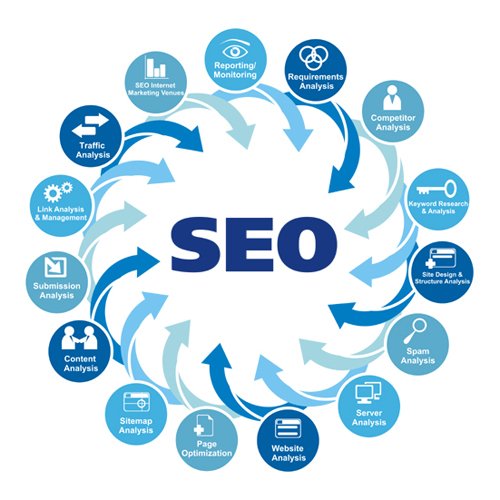 Search Engine Optimization
There are a number of ways to help current and potential customers find your site. One of those methods is search engine optimization. Search engines are very useful and widely used online resources, but how do you ensure that you appear at the top of the list? Search engines look at very specific criteria when analyzing and indexing your site and InnSoft Solutions will work with you to ensure that your website is as 'attractive' to search engines as possible.

Here's what our SEO Website Tune-Up Program consists of:
We tune-up your web pages – Up to 16 pages.
A search engine friendly sitemap (XML) so the search engine spiders can index your websites entire content – up to 500 pages. (Gets you indexed)
Google Analytics set up
Google Webmaster Tools setup (Sitemap)
Search Phrases (Keywords): We target 3 or more word search phrases that your website will have good potential to rank for. We'll research the phrases to ensure there are enough searches each month to provide click-through results (1,000+).
Optimized Google Places listing: Google places now ranks highest on the page when searching for local services. If your market is in your local area, we'll set this up so that you are optimized for the correct search terms.