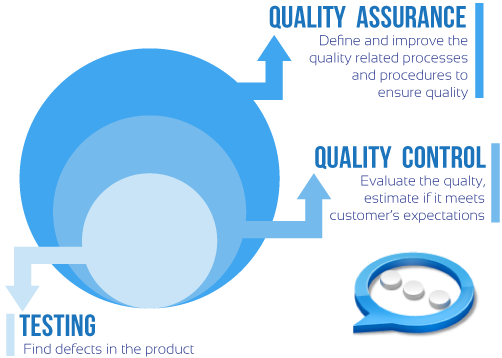 Software Quality Assurance
Weather we are creating a new product or changing an existing one, InnSoft team will validate the functionality of your product. InnSoft's experienced QA professionals have the industry expertise to implement a comprehensive suite of test cases.
We offer testing services for following various domains,

Test Plan Creation and Update
Review new functionality and understanding the new features on existing areas or new areas of testing, create and validate tests cases.

Preparation of Test Environment
Determine test environment related to hardware infrastructure or software platforms.

Test Plan Execution
Verify Completeness of Released Package, fixed issues, new functionality and enhancements. A complete analysis of regression testing will be performed to assure the complete testing execution plan.

Test Results Reporting
Log all issues found in a Tracking Software, generate a complete report of the executed test plan.