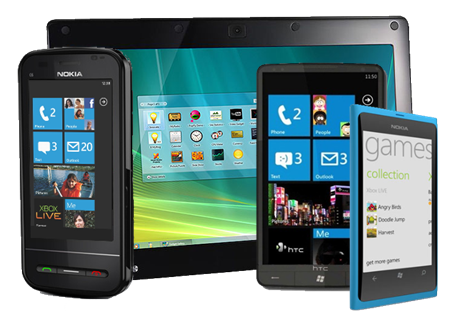 Windows Phone Application Development
Windows Phone 8 is on track to being one of the most popular smart phones on the market today. Ever since September of 2010, we have been using the SDK for Windows mobile application development and have mastered it successfully.

We are one of leading experts at using Windows Mobile App Developer Tools for developing and optimizing a wide array of applications. Our skills and adeptness with these tools enable us to make the user interface of the Windows Phone 7 applications we build as interactive and user friendly as possible. Our skilled technical team is able to design and create applications that are above and beyond what you would expect. The technology of the Windows Phone 7 is so advanced that nearly everything is possible.

We are able to create the full range of applications that you might want for the Windows Phone 7 operating system.